Herbstkonzert am 25.10.2021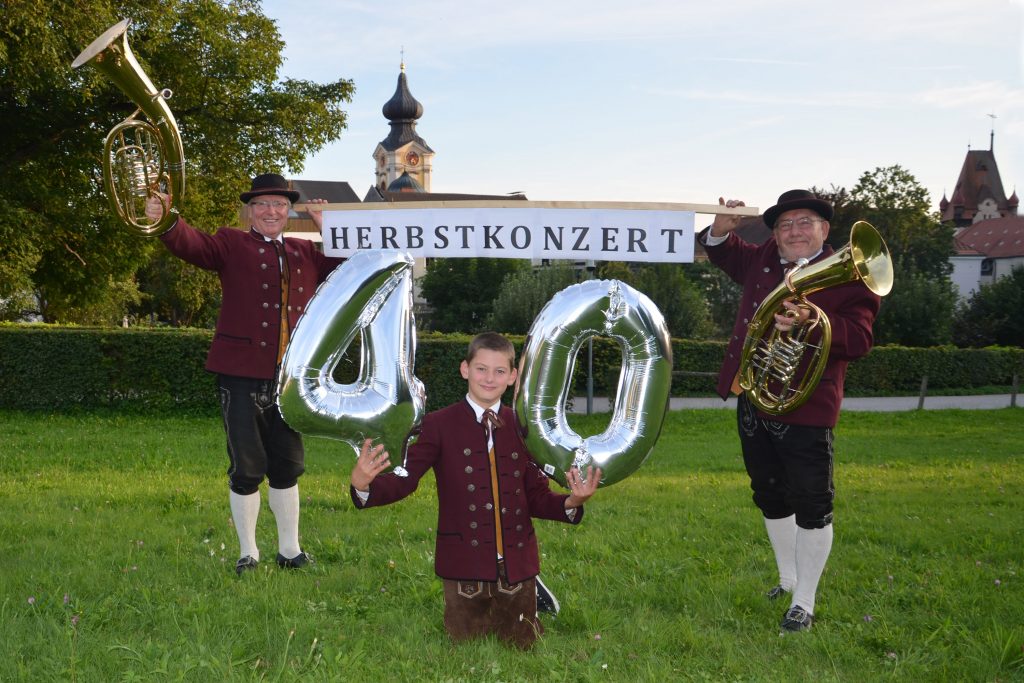 Nach einem Jahr Pause darf der MV Hagenberg wir nun wieder für sein Publikum musizierten. Zu diesem freudigen Anlass hat sich die Kapelle etwas Besonderes ausgedacht: Es werden die besten Stücke aus 40 Jahren Herbstkonzert präsentiert.
Programm:
The March from "1941"
John Williams
Magic Moments
Fritz Neuböck
Hymn of the Highlands – Ardross Castle
Philip Sparke
A la mi prsente
Friedrich Deisenroth
South Rampart Street Parade
Ray Bauduc, Bob Haggart
Hoffmanns Erzählungen – Barcarole
Jaques Offenbach
Solistinnen: Regina Gruber und Andrea Camenzind
Mondscheinbriada
Helmuth Thalbauer
Children of Sanchez
Chuck Mangione
Solist: Oskar Gruber
Der Lieblingstrommler
Franz Bummerl
Solist: Gerhard Ziegler
Das Jugendorchester "Young Wood and Brass" meldet sich nach der corona-bedingten Zwangspause unter neuer musikalischer Leitung zurück und präsentiert nach der Pause zwei Stücke.
Lassen Sie sich dieses einmalige Ereignis nicht entgehen!
Bitte beachten Sie die aktuellen Covid-19 Sicherheitsbestimmungen: Registrierung und 3G-Nachweis ist für die Veranstaltung erforderlich
Beginn: 20.00 Uhr (bitte rechtzeitig kommen, aufgrund Registrierung und 3G Nachweis Kontrolle)
Parken: Parkplätze stehen direkt am Veranstaltungsort zur Verfügung, und bei der Sporthalle
Eintritt: frei
Wo: ABZ Hagenberg